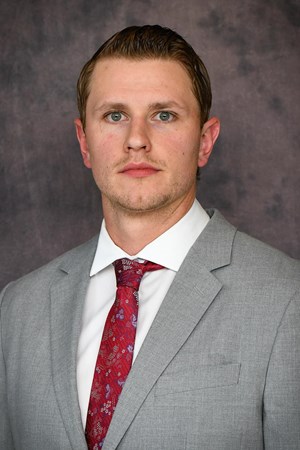 Nick Oliver
Assistant Coach, St. Cloud State
After a successful junior hockey career of 121 Games with the Fargo Force of the USHL, where he was Captain, Nick would go on to play for NCAA Hockey for the St. Cloud Huskies where he would also be named captain.
In 2009 Nick was selected in the NHL entry Draft in the 4th round, 110 overall, by the Nashville Predators.
Upon graduation Nick joined the coaching rank beginning his career with the Sioux Falls Stampede of the USHL. In 2018 Nick joined his Alma mater St Cloud as an Assistant Coach.
Tactical Hockey Player Development Camp Instructor
Tactical Hockey Coaching Series Presenter